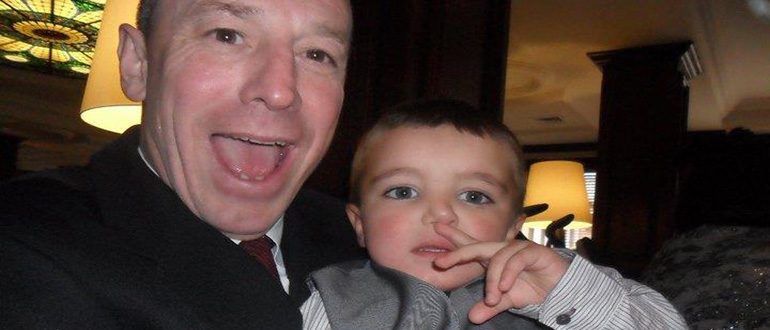 This is a report of the sequence of events which surrounded a job I recently undertook with Mr John Manser (pictured above), who is affiliated with JEP Plumbing/JEP Drainage & Plumbing. The events mentioned are accurate and described in detail to the best of my ability.

John Manser contacted me in relation to the job which I will refer to as Orpington, as I have installation knowledge and work closely with a Gas Safe Engineer. I'm also G3 compliant which enables the installation of unvented cylinders. I am also currently at the portfolio stage of my gas qualification, which should have been completed alongside the Orpington job.

I was asked to compile a written quotation based on John's recommendations. He has over the years assured me he not only has the knowledge, but also a City & Guilds qualification. With the previously mentioned points in mind, I started to implement a strategy and full written estimate.

My role in this project was to deal with the written estimate, to include estimating and ordering the necessary materials for the boiler and unvented cylinder installation. I would then arrange the Gas engineer to carry out any Gas based installation needs.John's role in this project was to remove tanks from the loft and all associated pipework. To remove and replace the bathroom suite, supplied by the customer and any associated tiling. He was also tasked to remove and replace the kitchen, which again would be supplied by the customer. In addition to this John decided to take on the radiator installations throughout the house.

Due to the job being won by John and the distance from Orpington to our home borough, John decided to take charge of viewing the job. This made it very difficult to calculate the rooms heat requirements and the overall requirements of the property first hand. However as John claimed to be City & Guilds qualified, I trusted his word.

We had a discussion to which John assured me that the largest sized system would be needed as the customer would be looking to go ahead with a loft conversion in the future. Due to the house in question being a three bedroom and semi-detached, I was a bit concerned, however went ahead with Johns recommendations. He recommended a 37kw boiler and 300 litre unvented cylinder.The boiler & cylinder were both oversized for the house, however would more than compensate for a loft conversion. The Valliant boiler in question could also have the kilowatt output reduced to suit the heating requirement.

At this point I had been very confident at the findings John had given me. He explained that he located the mains water supply to the building. He reported that the main was 22mm copper and was suitable for the unvented cylinder installation. The boiler would be installed in the garage, which was of a solid brick construction and a tiled pitched roof.

The reports I received were very positive as this would mean the installation would be quick and swift. I was scheduled to work over two weekends to get the installation complete and ready to be handed over. The boiler and unvented cylinder job was my own materials and labour price, which was independent of Johns all in bathroom & kitchen prices.

The estimate was submitted and the job was agreed with a £5000.00 transfer which covered the boiler and unvented cylinder installation. The cost for this was £4,850 to which £1500.00 was priced as my labour. I had given a realistic price of £5000.00, but was over ruled!

I arrived at the job on Saturday as agreed with John to find alarming points to the following:

•John had not located the mains water pipe as he promised and informed me that we would be taking the supply from a 15mm basin pipe.
•The roof on the garage was not tiled, but constructed of corrugated asbestos.
•Materials were checked and various items were missing from the order.

At this point I was very frustrated as I had asked John on several occasions about the mains supply. He assured me cautiously that his initial assessment was correct; however this was one of his first lies. He had not located the main at all and when I found the main in the kitchen is was not copper but lead. John had already performed a lead lock on this, however failed to report this to me.

>He was asked again on many occasions about the roof material as this would affect the flue installation. He assured me that this was tiled; however it was constructed of a dangerous material. This was a serious issue, as his assessment had severe time extensions, as well as safety problems. He was proposing to drill through the asbestos himself; however the position of this flue was also now in question. This becoming evident as a window above the roof was compromising the flue terminal.

I had also ordered both horizontal and vertical flue systems, which when the delivery was checked, both the horizontal flue and extension was missing. John had asked for my password to amend an order as something was missing from the initial order. To my surprise this item was there, but the other flue accessories were missing. As John was controlling the money on the job, he had indeed done this to pocket the difference.

We then argued as John had falsely described the job to get a lower price at my expense. He had also left out key elements with the water main and roof configuration, to include the missing materials.

After a heated argument I agreed to carry out the works in question, however that I was seriously unhappy about the dishonesty surrounding the installation. The reason I agreed to commence was due to the fact that, the installation price would pay for my courses mentioned in the introduction.

Over the next two days I gave my expert opinion on what needed to be completed in the house plumbing wise. As I would only be involved in the boiler & cylinder installs, I needed to make sure John was completing his tasks correctly. The heating system needed to be installed correctly; otherwise it would have a knock on effect to the rest of the installation.

I made my points clear that the way john proposed to supply two new radiators to the kitchen, as he wanted to drop two pipes from the heating circuit above in the bathroom. I tried to explain to him that the upstairs pipe circuit needed to be efficiently sized, however John told me he had done it before plenty of times and it would work. So again he was making a decision against my recommendations.

The boiler and cylinder was housed in the garage in the best place possible. We were allocated a space along the wall adjacent to the house, which was the best place to bring services into the building. The boiler was hung and the cylinder was connected up, but no gas pipes were installed. This being as the gas tasks were being carried out by a Gas Safe Engineer. All services were left in the house in preparation to be connected to the heating system.

At this point the only pipework that was completed was in conjunction with the heating system, to include the hot water supply pipe to the house. The Gas and mains water supplies were not connected, as no accidents could take place while I was not present in the property. John was on at least three occasions, asked not to interfere or tamper with the installation. I left Orpington with the system in this state and in a dry capacity.

>Numerous conversations during the week took place, however one was again very annoying. We had agreed that the installation would be carried out over two weekends. I had discussed this with John and again asked him point blank whether other trades would get in our way. He again assured me that no other trades would prevent me finishing over two weekends.

He then told me that plasterers would be working in the house and that they would be there for a week. In reality these plasterers were there for not one week, but three. This again had a detrimental effect on the job finishing. John kept calling me to return to the job, which I declined as I needed all the radiators on the wall and connected, in order to finish.

I explained that the second weekend was to finish off the mains water & relative hot water supply pipes. I could then connect up the heating pipe work, which would enable the final connections and gas supply to be installed. Once these tasks were completed the system could be power flushed and handed back over to the customer.

I returned to Orpington to find more troubling things going on at the property. The electrician had installed the relevant power sockets, which clashed with my install. This was not too much of an issue as this could be worked around. The main issue on my return was the fact that John had installed pipework on the installation. Pipework had been installed on the following:

•Gas supply pipework had been installed and in the wrong configuration to the job plan.
•Mains water pipework had been installed without key components.
•The central heating pipework was connected and the flow and return crossed over.
•A two port valve had been installed and damaged in the process.
•A filling loop was connected without the correct configuration or pressure gauge.
•A radiator had been added to my pipework, direct from the boiler and not downstream of the heating's two port valve.

As you can imagine this was a serious issue as to rectify all these mistakes would take longer than fresh installing them. In addition to this some faults were not all easily identified, as some issues were hidden under the floor. John had basically created a heap load of work with the number of mistakes he made. At this point I was on the verge of telling him to get someone else to complete the installation.

I was finding it difficult to concentrate on my own work, as I had to also keep an eye on what John was doing. He was carrying out installing the radiators and continuously moaned about hanging them. A number of the radiators were not hung correctly, because john was again over ruling my advice about the method to hang them. He was working on drilling soft block and was using a hammer drill to achieve this. The blocks were not equipped to handle this and John was advised to drill without the hammer on, but declined this advice.

John Manser then complained about buying extra copper, which was to rectify his pipework mistakes. He tried to scrimp and scrape when buying drill bits and wire for the installation. This again was annoying as it had all been factored into the price. A hole had to be drilled for the flue in preparation for the boiler to be connected up. I advised John to only drill the hole, which had to be drilled twice due to clashing with an RSJ.

John Manser then went on to install the flue himself, which I strongly objected against. This was the last straw as he also fitted the flue upside down. These were tasks I was supposed to carry out under supervision, in order to sign off my portfolio and gain the relevant experience.

I then went on to power flush the central heating system and associated pipework, in accordance with the manufacturer's instructions. The flush went well and a great deal of dirt was removed from the system. John fired up the system and to his surprise the kitchen radiators were non-responsive.

As previously mentioned he was advised not to take feeds from the pipe-work above. When I then inspected the upstairs installation, it was in 15mm pipe as I had suspected. I explain again that the system upstairs needed to be modified to cope with extra radiators, which John still argued that they should work, as the system was fully pumped and should operate correctly.

At this point John's continuous lies about being qualified was in serious jeopardy. When you take a City & Guilds you learn all about this and complete a whole section, on heating systems and there set ups. At this point I was in serious doubt about John's word and his ability to carry out simple plumbing tasks. His pipe work consisted of copper pipe and plastic fittings, which again was an issue in relation to earth continuity.

I left this job seriously dissatisfied at the amount of lies John Manser had told. His conduct in this ordeal was totally disgusting and I would never consider working for him again. The whole experience was draining with his continuous meddling and alterations of my pipework. If he would have organised the job properly and left things to be carried out by the appropriate person, then the job would have been smooth and efficient.

I then had to make contact with the customers directly as john hadn't paid me for the works in question. He told me that he had not received any money from the customer, which I found disturbing. He told me to go ahead and contact the customer and ask them for money, as he hadn't received any.

This bluff then backfired on him as I contacted the customer who gave me information as to the pay outs on the job. They were forthcoming with this information as it was indeed me who supplied them with the quote directly. I was informed that john had received the money for the boiler & cylinder installation in advance. Plus on the days that I was there he received another £2000.00.

I then received more correspondence from the customer, as John hadn't completed the bathroom properly. They sent detailed spread sheet compilations as to the pay outs and proposed deductions.They also sent detailed pictures of the works what john had carried out incorrectly. One of the most disturbing point was that john had installed a fire lintel which was seriously undersized. It could have caused serious issues as the fireplace could have dropped causing serious damage to the building. His attitude towards this while he was completing the task was that he didn't want to buy a longer one and take the time cutting it down.

He also capped off gas pipes supplying fires using compression fittings. I was only aware of this as I found it odd he asked for compression fittings for the front room. I quizzed him on this later and he told me that they were for gas pipes hidden under the floor. More alarm bells rang at this point!

After correspondence between myself and the customer they sent me e-mails as they were concerned with the installations authenticity. I assured them that the work carried out by myself was sound, however questions needed to be raised at Johns efforts. The Gas was signed off by someone that John contacted once he had got rid of me from site. This was done to bypass me when it came to paying out.

The customers were seriously un-happy with the works carried out by john and were deducting approximately £1600.00 from his bathroom price. In addition to this they had decided to use someone else for the kitchen, as their faith in John Manser and his word had become seriously diminished.

When John was told they would not settle the final amount, from what information I received he had made threats to the customer if they failed to pay. When I found this out I was very disappointed at his conduct and tried to assist them with any information they needed.

The customer fully settled the bill with John, as they made it clear they were scared at the threats he gave them. They commented that they had never dealt with anyone in this manner before and were disgusted by his actions. Out of this I was left £1150.00 out of pocket, with my qualifications unfinished due to John's actions. John Manser has ripped me off as he didn't like being found out to be a fraud. He made no attempt to pay me and has told me I will get nothing for my hard work.

He claims that the cylinder was wired incorrectly, however this was completed using the manufacturer's instructions and was fully compliant with the installation needs. John Manser also claims that a Valliant Engineer had to completely rewire a Vr66 control centre, which basically is the easiest installation possible.

The reason i have written this blog is to inform people who are prospective workers/customers, what to expect when coming into contact with this person. From a work prospective he will carryout and expect you to carryout works in an illegal/unsafe manner. These tasks will put you and the customer in danger, but when it comes down to responsibility, he will lay that on you too.

From a customer point of view he will lie constantly to divert you from the truth and what is really going on. You may not see any issues with his work, however the main problems will be what you can't see. Pipework under floors and any gas work undertaken will be completed illegally. This is someone who smiles to your face and is generally well mannered. But behind the mask he is taking shortcuts and putting you and your property at risk.
Who we are
We are a family business who with the help of the Princes Trust, formed in 2008. With over 25 years combined experience, you will be given the best care possible. Plumbing, heating and power flushing experts, available for hire
Bathroom fitting services are offered from £400 dependent on the job size and materials that are being used. This start price is for a simple Bath, basin and toilet installation. However this basic price will rise depending on the circumstances of the install.
We are a professional Plumbing, heating & gas company and use top of the range equipment. Contact us for more information on how we can help you.
-Kevin Plumber